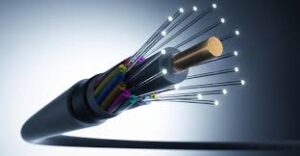 If you are shopping for an internet connection, you will find that fiber optic is quickly becoming the gold standard. If you are frustrated with the constant buffering when you are streaming, or the generally slow speeds, it might be time for you to give residential fiber optic internet some thought. Many people do not consider this option because they find the cost daunting, but the difference is not that substantial, especially when you consider the perks that fiber optic internet can offer.
What makes residential fiber optic internet so awesome? Let's find out.
It is a fact that there is a rapid increase in consumer demand for a reliable and fast internet connection. This is precisely what residential fiber optic internet can offer because it offers virtually unlimited bandwidth and is also able to function over long distances, which makes it best for the future. It is because fiber will be able to keep up with technologies that are in the works and it could also inspire new products and services.
What is the one thing that people demand the most in an internet connection? Speed. You do not want your internet speed to slow down when you are downloading a file, or are making a video call. This is where you will find residential fiber optic internet to be the perfect fit because it is capable of offering you immensely high speeds that your cable connection may not offer. Furthermore, the benefit of fiber is that even during peak periods of internet use, you will not see a slowdown in the speed.
It offers unlimited bandwidth
The fiber cables are made up of thin glass strands and these are able to offer unlimited bandwidth. It ensures that you can have a lag-free downloading, uploading as well as streaming experience that copper cables are just not capable of delivering.
It is considerably weather proof
One of the best things about opting for residential fiber optic internet is that it is capable of withstanding rough and tough weather. Since these cables run underground, you do not have to worry about them getting damaged due to snow, or rain. Moreover, as fiber cables are made of glass, they do not conduct electricity, which means lightning will also not have any impact on your internet connection. Fiber optic cables are considerably stronger and more durable than the traditional copper cables used.
Another reason that can help you see that residential fiber optic internet is the best choice is the security it can offer. There is no electromagnetic field involved, which means you do not need to worry about surveillance. Since these cables do not have an electromagnetic field, it means that their proximity to heavy machinery will not have any impact. Your internet will be interrupted only when someone physically cuts the cables; otherwise, the signals remain constant and deliver great speed, making it the best choice.