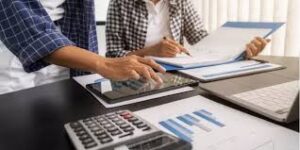 In today's dynamic business environment, finance professionals are constantly seeking ways to sharpen their skills, stay competitive, and advance their careers. One of the most effective ways to achieve these goals is by pursuing the Certified Management Accountant (CMA) USA certification. This globally recognized credential not only enhances your skills but also significantly boosts your employability in the finance sector. In this article, we'll explore why US CMA Course is the perfect choice for finance professionals looking to excel in their careers.
What is CMA USA?
The Certified Management Accountant (CMA) USA certification is offered by the Institute of Management Accountants (IMA). It is designed to validate the expertise of professionals in management accounting and financial management. CMA USA candidates must demonstrate proficiency in areas such as financial planning, analysis, control, decision support, and professional ethics.
Enhancing Your Skills
Financial Analysis: CMA USA candidates learn to analyze financial data effectively. This skill is crucial for making informed decisions, evaluating the financial health of organizations, and identifying opportunities for improvement.
Cost Management: Understanding cost structures and cost control is essential for any finance professional. CMA USA equips you with the knowledge to optimize costs and enhance profitability.
Risk Management: Risk assessment and management are integral to finance roles. The CMA curriculum covers risk evaluation and mitigation strategies, ensuring you're well-prepared to handle financial uncertainties.
Strategic Planning: CMAs are trained to think strategically. They are equipped to contribute to the development and execution of business strategies, making them valuable assets in organizational planning.
Ethical Decision-Making: Professional ethics are at the core of the CMA certification. This ensures that CMAs adhere to the highest standards of integrity and contribute to ethical business practices.
Boosting Employability
Global Recognition: The CMA USA certification is globally recognized, making you a desirable candidate for employers not only in the United States but also around the world. It opens doors to international career opportunities.
Career Advancement: CMAs often find themselves in leadership roles, including finance manager, controller, financial analyst, and CFO positions. This certification can accelerate your career progression.
Higher Earning Potential: CMAs typically earn higher salaries than their non-certified counterparts. This certification can lead to a substantial increase in your earning potential.
Diverse Industries: CMA skills are transferable across various industries, including manufacturing, healthcare, technology, and financial services. This versatility broadens your job prospects.
Competitive Edge: In a competitive job market, having the CMA USA credential sets you apart. Employers seek professionals who possess the knowledge and expertise to drive financial success.
Conclusion
For finance professionals looking to enhance their skills and increase their employability, the Certified Management Accountant (CMA) USA certification is an invaluable asset. It not only equips you with the skills needed to excel in finance and management but also opens doors to a world of opportunities. Whether you're aiming for career advancement, a higher salary, or global recognition, CMA USA can help you achieve your goals. So, invest in your future today and take the next step towards becoming a CMA-certified finance professional. Your career will thank you for it!